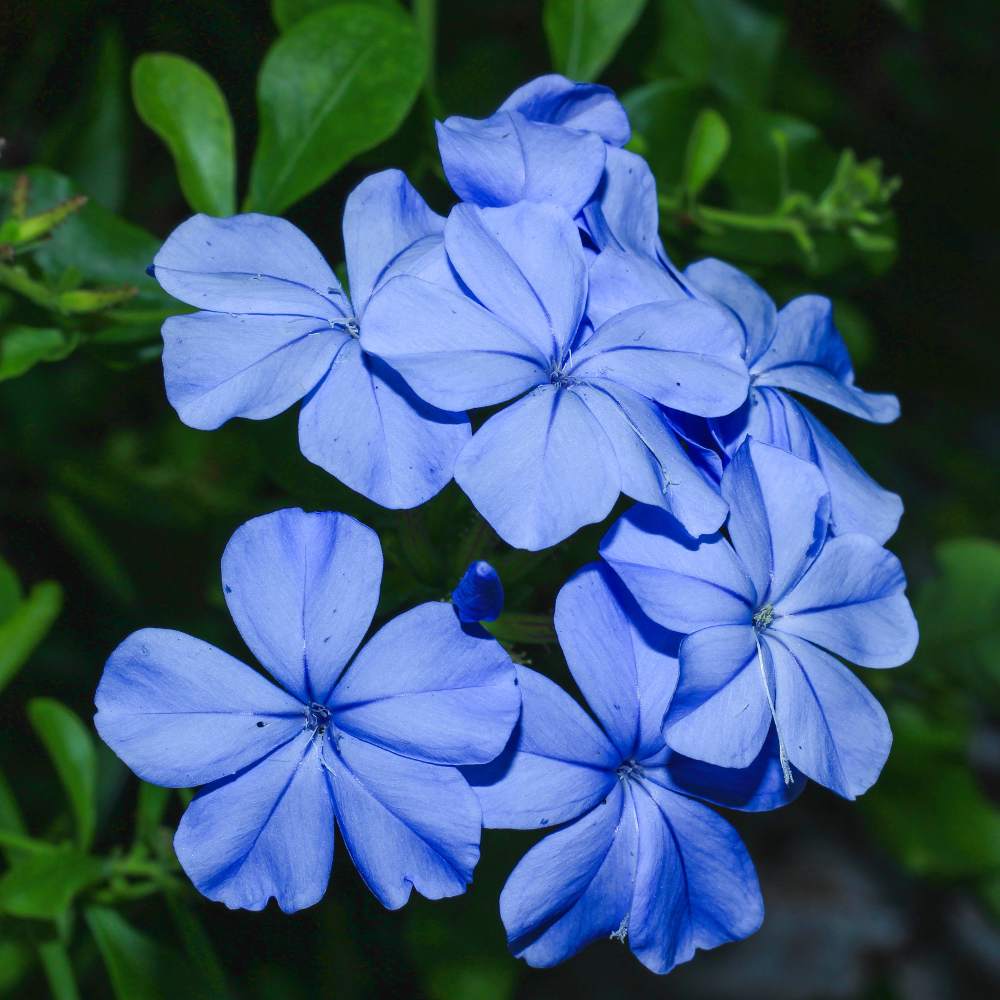 Plumbago is a superb vine noted both for its flowers and for its foliage.
Shortlist of Plumbago facts
Name – Plumbago capensis
Family – Plumbaginaceae
Type – shrub

Height – 3 to 6 ½ feet (1 to 2 meters)
Exposure – full sun
Soil – ordinary

Foliage – semi-evergreen
Flowering – May to November
Caring for this plant, from planting to pruning, are good practices that will help you obtain a beautiful blooming.
Planting plumbago
Favor planting plumbago in spring in a place with a lot of sun.
When not in this season, simply avoid high temperatures to plant your plumbago.
A mix of soil mix and garden soil is needed.
Frequent watering after planting is required.
Follow our advice on planting shrubs
Plumbago grown in pots
It is advised to plant your plumbago in good flower plant soil mix.
Pour a layer of clay pebbles at the bottom of the pot to increase drainage and therefore growth of your plumbago.
Regular watering upon planting is a must.
It is advised to repot every 2 years for the blooming to stay beautiful.
Caring for plumbago
Pruning plumbago
It isn't really a requirement to prune.
Annual pruning is eventually possible at the end of winter or at the beginning of spring, proceed lightly in order to stimulate the blooming and preserve the shape.
Watering plumbago
Plumbago, apart from watering after planting, will need a lot of water when the weather is hot, especially if grown in a pot.
Water regularly, but not too much, from May to September.
Reduce the watering in water.
In spring and summer, take the time to add a little flower plant fertilizer every now and then.
Fertilizing plumbago
For the best growth and an abundant blooming, add flower plant fertilizer or shrub fertilizer every two weeks in spring and summer.
Stop adding fertilizer as soon as your plumbago has stopped blooming.
A disease that impacts plumbago
Although it generally resists diseases well, plumbago regularly experiences aphid onslaughts.
Learn more about plumbago
This small tree, native to South Africa, propounds beautiful blooming for a large part of the year.
The intense blue of its flowers is particularly remarkable and appealing.
You can set it up in your garden if the climate is mild enough. Double-check that this is possible, because plumbago is vulnerable to frost and will suffer if temperatures drop below 32°F (0°C).
But it is particularly well-suited to growing in pots, which will make it easy to bring them indoors to a cool spot that is sheltered from the harshest colds over winter.
Lastly, if you wish to train it into a climbing vine, you can attach it to a lattice because it won't cling to the wall on its own.
In our latitudes, when grown in a pot, a plumbago plant can reach anywhere from 3 to 6 ½ feet (1 to 2 m), whereas it easily rises to 13 to 17 feet (4 to 5 m) in its natural environment.
Smart tip about plumbago
If you place it next to a footpath, be ready to spend your time picking seeds from your clothes! They're light and covered with small hooks and will stick to your clothing.
Plumbago on social media
Click to open the post in a new tab on the social media site. Follow us there, comment, and share!
Create or join a topic on our garden forum, too.
---
Credits for images shared to Nature & Garden (all edits by Gaspard Lorthiois):
Intense blue plumbago (also on social media) by Sittichok Glomvinya under Pixabay license
Light blue plumbago by Etha under Pexels license